Apple Maps For Insurance Agents
While Apple Maps may not have gotten off to a great start when it was first introduced in 2012, this tech giant has made a lot of changes over the years that have improved the service greatly. And like other major mapping products, Apple has also invested in its own business listings service called Apple Maps Connect. This free service allows you to claim your insurance agency's business listing to ensure you are visible on their            maps app.
When it comes to maps, it's no secret that Google dominates the market, but that doesn't mean you should ignore Apple Maps. In fact, it would be detrimental to your insurance agency to ignore Apple Maps.
Well, think about this: iOS devices have Apple Maps as the default map app. That means if you own an iPhone, iPad, or even an Apple Watch and do a search for a local business (like hair salons, vet services, restaurants and yes, insurance agents) then your device will use Apple Maps by default.

Then there's voice search, an idea that was actually popularized by Apple's own Siri. Statistics show that voice search is growing and that "Mobile voice-related searches are 3X more likely to be local-based than text-related searches."

And with over 217 million iPhones sold in 2017, you can't afford not to list your insurance agency on Apple Maps.

So, here's your Apple Maps Digital Strategy Checklist:
Claim Your Apple Maps Connect Listing
The very first thing you need to do is to actually claim your listing. To do this, you will need an Apple ID. If you own an Apple device, you probably already have one, but if not, you can easily create one on the Apple website.
Here's what you need to do:
Go to https://mapsconnect.apple.com/ and sign in with your Apple ID
Choose your language
Search for your business
Once you've located it, you can now claim it by clicking on the "Claim This Place" button. If it's not there, you can simply add your business by using the "Add New Place" button and follow the steps
Enter your business details. Make sure your details are correct
Verify your listing by having Apple call you on the number you wrote down on your listing. Follow the prompts and you'll be verified
Once you've been verified, you're done with claiming your Apple Maps Connect listing. You can use your Apple ID login details to optimize              your listing.
Select the Proper Business Category
You'll initially have to fill out, when claiming your business listing, the categories of insurance your agency offers. This might seem simple enough, but it's very important that you get the categories correct, so that you show up in the right search results.
Initially, you'll be asked to choose a primary category, which should be "insurance." Then you can choose two alternative categories, which should be auto and home insurance. You can always modify this section later, but most insurance agents want to sell more auto and home policies. When you're successful in these two areas, the rest will usually follow.
Complete Your Business Details
A complete business listing is vital to any digital business listing strategy, so you need to start here.
Ensure that you've put in your NAP correctly when you put in your business details, as you claim your listing. There's nothing more frustrating than trying to call a business or drive to their location and realize you have the wrong information. You don't want to drive business away (literally and figuratively) by inputting incorrect details on your listing. Here at Agent Branding System, we map our listings to Google My Business (GMB) as opposed to what's showing on an agent's microsite. We then try to get the corporate brand marketing team to change the NAP, on their agent's microsite, to match up with their GMB Knowledge card.
Your NAP, across your digital eco-system, should then align with your GMB Knowledge card, as well. Why use that process? Again it's because it's Google…….If you really know what you're doing, you can even make slight variation recommendations to Google, on your NAP, via your Google My Business dashboard. Basic changes are done through automation. However more complex modifications may take time through automation and human intervention to get updated. There should be a sound business reason for requesting a NAP update on your GMB account. If so, Google will generally accept and publish them fairly efficiently.
But it's not just about putting in the right numbers and name on your listing; format matters as well. Make sure your listings are exactly alike across all platforms, along with your website/microsite. Small differences like "Suite" and "Ste" even "Avenue" and "Ave" can make a difference to search engines. A more consistent listing, across your digital eco-system, improves your probability that search engines will rank you higher in the SERPs, as compared to other insurance agents in your market.
One type of business information that's getting a lot of attention these days is business hours. Make sure you update this, including your holiday hours. This tells your potential customers when they can call you or even drop by, if they are in the area. Again, Google and the other top digital platforms want to ensure their users get the "best user" experience possible.
This type of "rich listing" can really bring more customers to your insurance agency, because they help drive your business to the top of               search results.
Search engines love accurate, fresh and relevant information. They want to be able to give people the most accurate search engine query results possible in the shortest amount of time possible. And when their users are happy with their search results, they will more than likely keep using that search platform. Everything today is about "Relevance." How far away your agency is from the "searcher" and "Prominence" (Average ratings on your reviews, how recent are your reviews and average number of reviews compared to your competition) all play a major role in terms of where you rank in the SERPs.
Add Your Social Media Details
It's no secret that social media is a must for any insurance agent that wants to dominate his/her market area. Hopefully, you've already secured all your social media accounts (Facebook, Twitter, LinkedIn, etc.) or are in the process of doing so.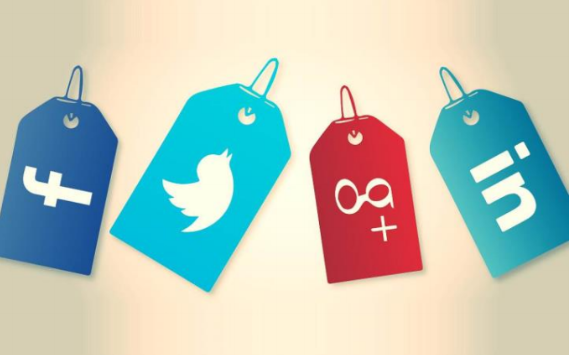 Once you do have your social media accounts, then you need to connect them to your Apple Maps account. This will allow your potential customers to look at your pages, and it provides additional ways for them to reach out to you and your agency. Unlock multiple "inbound lead paths" to your insurance agency.
Here's something not many insurance agents realize: Apple Maps actually gets a lot of its information from Yelp and other third-party sites. For example, did you know that Yelp has signed a partnership deal (2018) with Apple's SIRI, Microsoft's Bing and Amazon's Alexa platforms?
Though Yelp began as a restaurant ratings website, this review giant has now grown to include a variety of other businesses, including local insurance agencies. After restaurants and retail shops, local and home services are the most reviewed types of business on Yelp. It now generates more than 600,000 search queries per month in just the insurance and financial services verticals (Yelp, 2018).
That said, you really should update your Yelp business listing. This includes making sure your NAP and other details are consistent with all your online accounts and other business listings. Make sure you have a business description that outlines everything you offer and has lots of rich keywords that make you more visible on searches. Did you know that homeowners, consumers and business owners can do a search for keywords, such as: "Auto Insurance, Homeowners Insurance, Life Insurance" on Yelp?
However, they don't have a category (as of this writing) called, "Business or Commercial Insurance." Wouldn't you want to be the insurance agent served up for that type of query in your market area on Yelp? One of the keys is to include those keywords in your Yelp business description. That's how the Yelp software knows which insurance agents offer "Business and Commercial Insurance" products. All insurance agents don't offer business/commercial insurance, right? You get up to a total of 3,500 characters and spaces for your complete business description. Here's the breakdown and "Best Practices:" https://www.yelp- support.com/article/What-are-the-guidelines-for-the-From-the-Business-information?l=en_US
Begin with your profile photo. As an insurance agent, you know the importance of having a face associated with your brand and agency, so use your agent headshot for your profile photo. Yelp use to limit photos to just 99. However, they recently removed that restriction. You can now add an "unlimited amount of photos" to your Yelp business description. Agent Branding System's top insurance agent has more than 300 photos on his Yelp Business Page. Few digital strategies help you to build your online reputation like a strong photo library across your top digital assets in your market.
Don't forget to add other photos, for example, the exterior and interior of your office. This could serve you in a practical way, for example, if someone is driving to your location, then they can use the photo as a reference. But it can also show any potential customers that you have a real location and that you have a professional environment. In addition, add "all types" of "compliant" photos. Demonstrate how you, and your team, live and work in your area. Demonstrate how your team supports the community and local